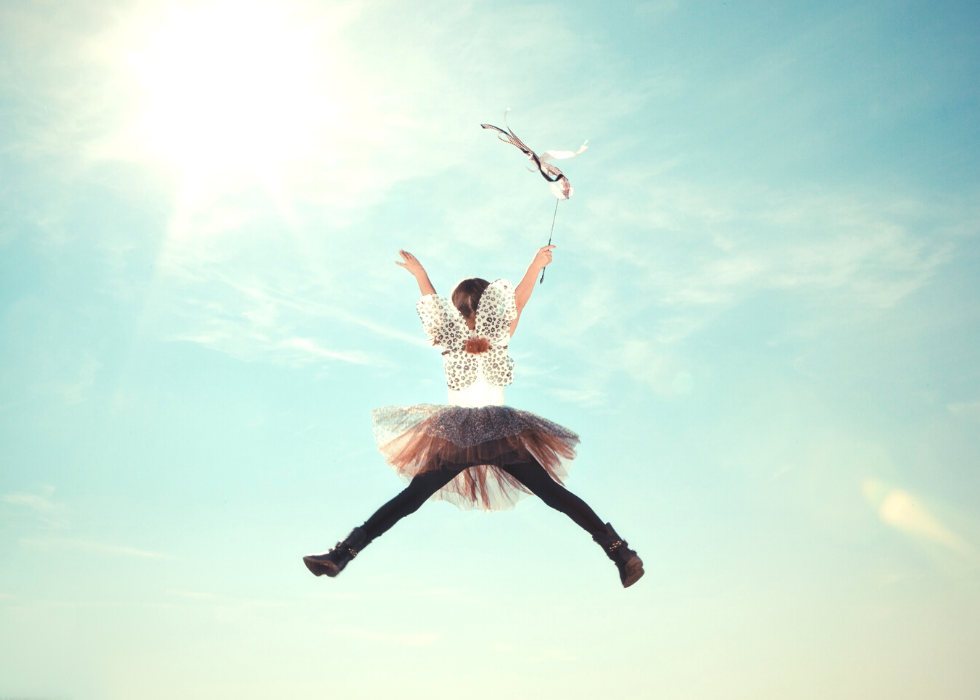 Do you want to end 2022 on a high note?
That's a totally ridiculous question, right? After all, no one says:  "Not me, no way. I'm hoping for a bum ending, something that will make me shrink back every time I think about how deflating it was".
Of course, what we want and what we're willing to do to get what we want are totally different things.
We can *want* until the cows come home, and nothing is going to change. Not a flippin' thing.
As in, you can crank the engine until the cows come home, but that tractor isn't going to start without fuel.
H/t to my long (long, long) gone grandfather for implanting that gem. It's spot-on describing the truth. Want alone gets us nowhere.
We've got to fuel our desires if we're going to get anywhere.
And right now, before another day passes by, is the best time to fuel up and hit the gas pedal.
Why now?
Because endings matter.
A lot. They have an outsized influence on our experience.

I could give you dozens of examples, but here's one most people can relate to. When we leave a movie, what do we talk about? The ending. Did it meet our expectations, was it the right ending, or did the director disappoint us? (Psst: Did you know you're the director of your life movie? So if it's not impressing you, you've got control.  Just sayin'.)
A good ending can make a mediocre middle forgivable, while a crap ending can make us forget about anything good that came before. Endings are that important.
In practically everything, how things end is what we remember. They influence how we feel about the overall experience.
How we end our year is no different – it will impact how we feel about ourselves and our abilities.
Depending on the ending, we're either going to roll into the new year feeling confident, capable and ready to unleash the momentum we've built up, or we're going to carry the shadow of the wasted weeks with us. Happily, our ending is ours to choose.
(Unfortunately, most people will choose excuses over action – in my latest podcast episode, I share the two biggest excuses and why they are so lame. Sadly, I've used them too. If you want to avoid my regrets, go take a listen.)
Here's a kind of magical thing though – we don't have to do anything super grand to end the year on a high note. It's actually pretty easy to do. We just need to commit to consistent action on a goal or project, that if we completed it, would be deeply satisfying.
It might be something entirely mundane, like organizing all your receipts in anticipation of filing your taxes. Or it ould be something far more dramatic, like deciding that now is the time to start searching for your next job. Maybe it's about decluttering some aspect of your life or your space. 
Psst, if you don't know what to focus on, decluttering is always a good option, and the results are practically guaranteed to make you feel unstoppable.
If you have a big project in mind and you know it will take longer than the next eight weeks, that's OK. You can break the BIG goal into sub-goals so you can work through a portion of the project and have a success to build on.
What I'm saying is project size doesn't matter, so don't let it be a hurdle. As a matter of fact, sometimes the smallest projects – the ones we've been putting off because we dread doing them for whatever reason – make us feel the very best because they relieve us so much mental and emotional clutter.
If you're thinking that you'd love to end the year on a high note, but could use a little support, I've got your back. I've got a no-cost quick start guide to help you finish strong and get your project done. Whatever it is, the guide will help you break it down into bite-sized, easy-to-chew pieces so you can get it off your plate and enjoy the satisfaction of finishing.  Drop your name and email in the form and it will be yours.
And if you want to really level up and end the year strong, I am running multiple pop-up accountability sessions through the end of the year. You can join me and others as we work together to kick some end-of-year tush and get our projects done. Easy peasy, lemon squeezy! If you want in, then drop me an email, and I'll get you the deets.