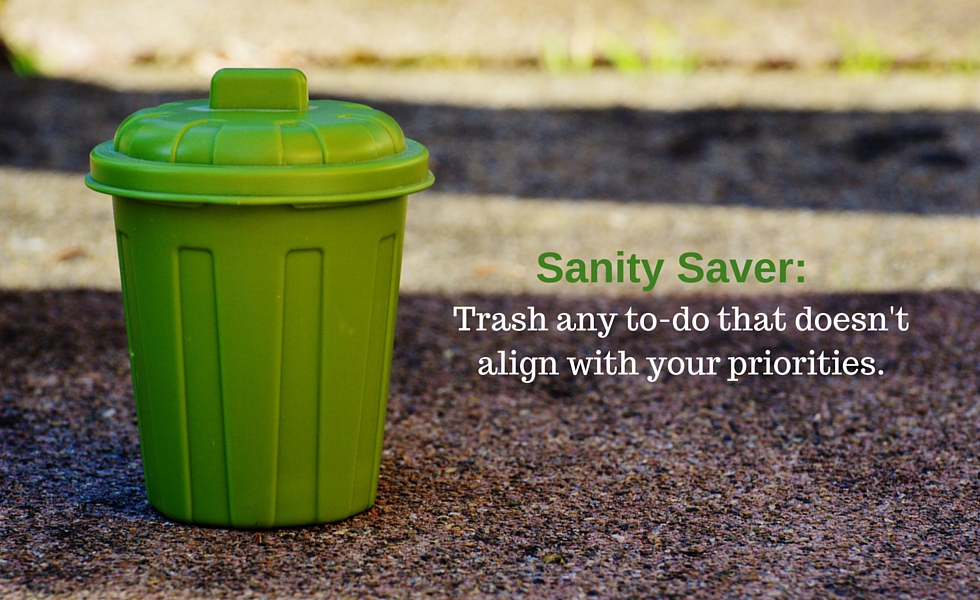 Turn today into Trash a To-Do Day!
Take a look at your current to-do items. Do they all align with your priorities?
It's doubtful they do. That's because we're conditioned to add anything to our list that we think we *should* do.
We don't often take time to reflect on whether or not the thing we're adding is in alignment with our priorities.
We hate to say no so we add that something. We hate to disappoint so we add another something. We think it's what "good people" do so we add that thing too.
Pretty soon our to-do list is looong and bloated with obligations and tasks that aren't related to our priorities.
My challenge to you to is trash any to-do that isn't in alignment with your goals and priorities. It's not selfish, it's self-care and it's smart!
Want more little tips like this? Join the Clear Your Clutter, Find Your Happy community. We're a supportive group of like-minded souls. We focus on clearing the clutter from our lives, getting real things done, working toward our goals and creating happy, fulfilling lives – you can find us here. We'd love to welcome you!