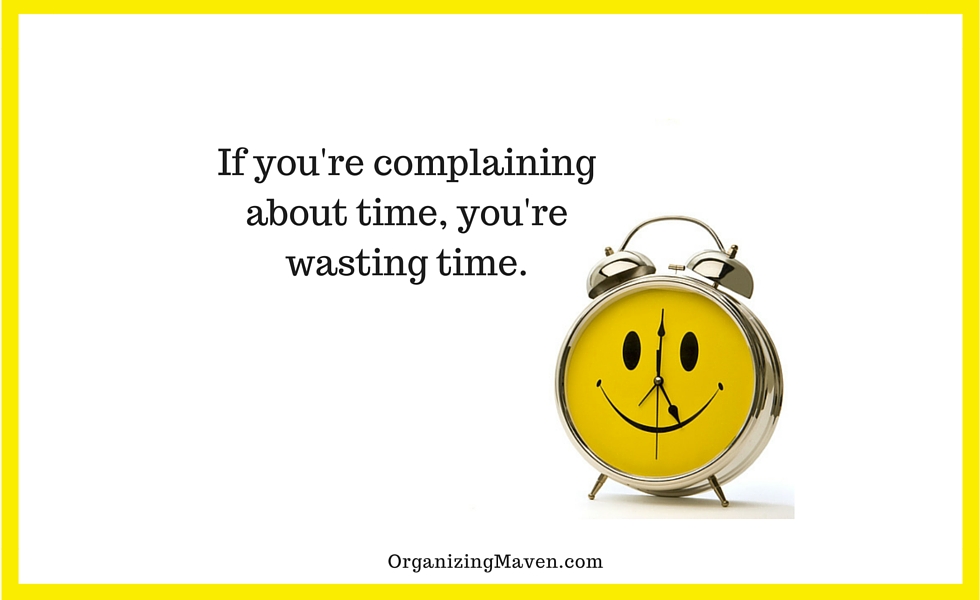 Do you ever feel like you just never have enough time? Ridiculous question, right?
Most of us are always wishing for more time. We seem to live a world where there is just never enough time. Consequently, we treat time with less than loving feelings – it's like time is our enemy. We fight with it, we curse it, we resent it passing so quickly….oy vey!
Here's the thing, when we think of time as an adversary, we spend it resisting it. The very thing we feel a lack of, we waste. Ironic,right?
So here's a radical little idea: What if you thought of time as your friend?
Granted, you won't actually get more time than you have now. After all, 24 hours is 24 hours. But when you stop pushing back against it, it will *feel* like you have more because you won't be wasting time by fighting itme. Make sense?
Want more little tips like this? Join the Clear Your Clutter, Find Your Happy community. We're a supportive group of like-minded souls. We focus on clearing the clutter from our lives, getting real things done, working toward our goals and creating happy, fulfilling lives – you can find us here. We'd love to welcome you!