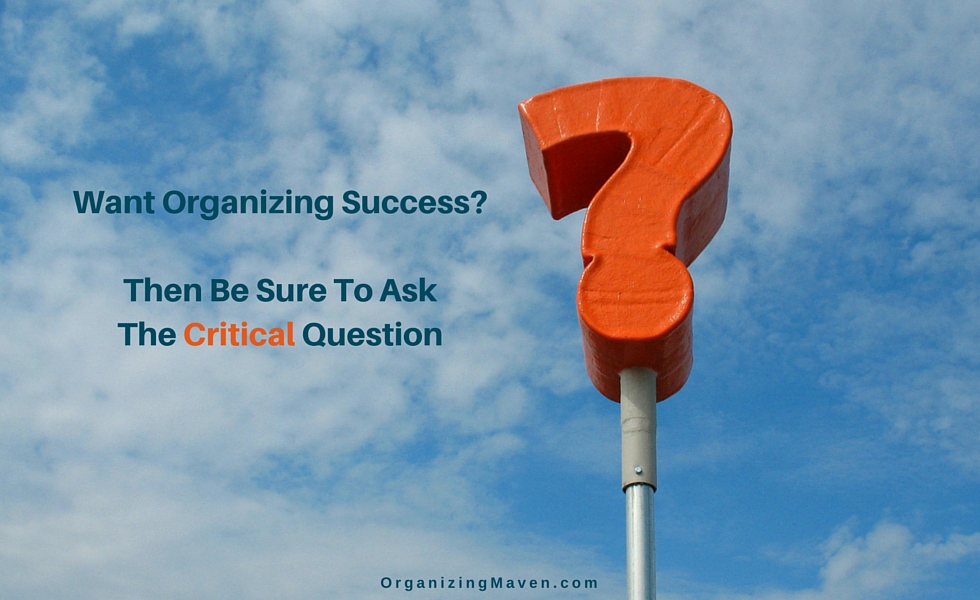 Before you organize any space it's critical to ask this question:
What's really going on here?
By this I mean dig down and identify how the space is really going to be used in your life on a daily basis. Don't get caught up with how the space is 'supposed' to be used, you need to identify how you'll use it.
If you try to organize it around anything other than that you'll be wasting your energy because it just won't work for you.
I suggest you take a bit of time and catalog the various activities that will take place in your space. Then think about the infrastructure that's needed to support them. From here you should be able to create a plan to organize in a way that will serve you really well……
Because a problem well stated is a problem half solved.
Want more little tips like this? Join the Clear Your Clutter, Find Your Happy community. We're a supportive group of like-minded souls. We focus on clearing the clutter from our lives, getting real things done, working toward our goals and creating happy, fulfilling lives – you can find us here. We'd love to welcome you!