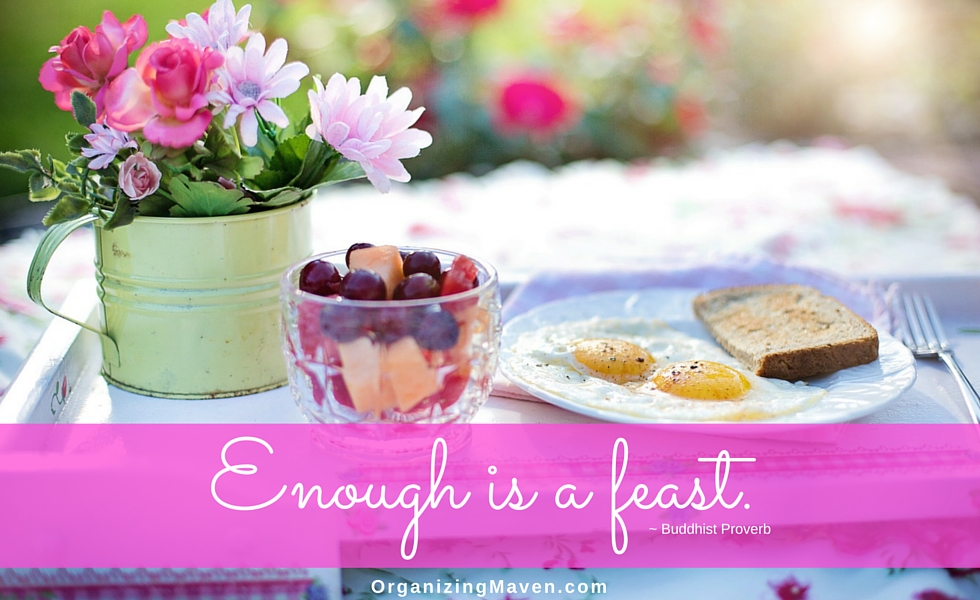 It is all too easy to believe that having more will make us happier. But the truth is it doesn't (at least not for very long).
It's because we all tend to overestimate how our feelings will change if we get more of what we want. Research shows that most of time our expected high is fleeting at best – we feel good for a short while but that peak in excitement doesn't last very long at all. It's called the Impact Bias.
(FYI – The reverse is true too, bad things aren't usually nearly as bad as we imagine them to be.)
So what should we do….
Stop bringing new things into our lives? Stop wanting more?
No. Definitely no.
But, and this a BIG but, we can become aware that having more is not going to create lasting contentment because contentment comes from within. And we can start appreciating everything we do have. Just changing what we focus on can have a really dramatic impact on what we're feeling. Instead of those fleeting highs, we can elevate our good feelings day in and day out.
Let's face it, if you're here reading this you've probably got a whole lot to be thankful for. If you aren't feeling it, ask yourself this question: Would you really want to trade lives with someone else? I doubt it.
Want more little tips like this? Join the Clear Your Clutter, Find Your Happy community. We're a supportive group of like-minded souls. We focus on clearing the clutter from our lives, getting real things done, working toward our goals and creating happy, fulfilling lives – you can find us here. We'd love to welcome you!
Save
Save
Save
Save